August 18 has arrived! The George Freeman/Mike Allemana Organ Quartet with special guest Bernard Purdie officially release Live at the Green Mill on Ears&Eyes Records. It was a long process for George and I: recorded by David Zuchowski at the Green Mill in April 2015, going through 6 sets of music to select just the right tracks, mixing, editing, and mastering with Brian Schwab (see Howard Reich's article); and putting the finishing touches on the release with Matthew Golombisky at Ears&Eyes Records. It was worth all the work and sacrifice for our first album with organist Pete Benson and one of American music's legends, Bernard Purdie.
Order your copy now (both vinyl and digital download with bonus tracks. Vinyl ships in September)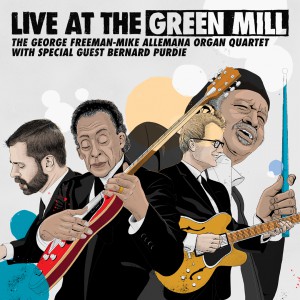 George and I will be celebrating this release and George's 90th birthday at the Chicago Jazz Festival on August 31 at 6:30pm in Millennium Park.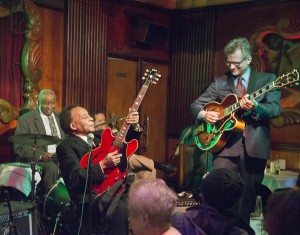 photo by Harvey Tillis